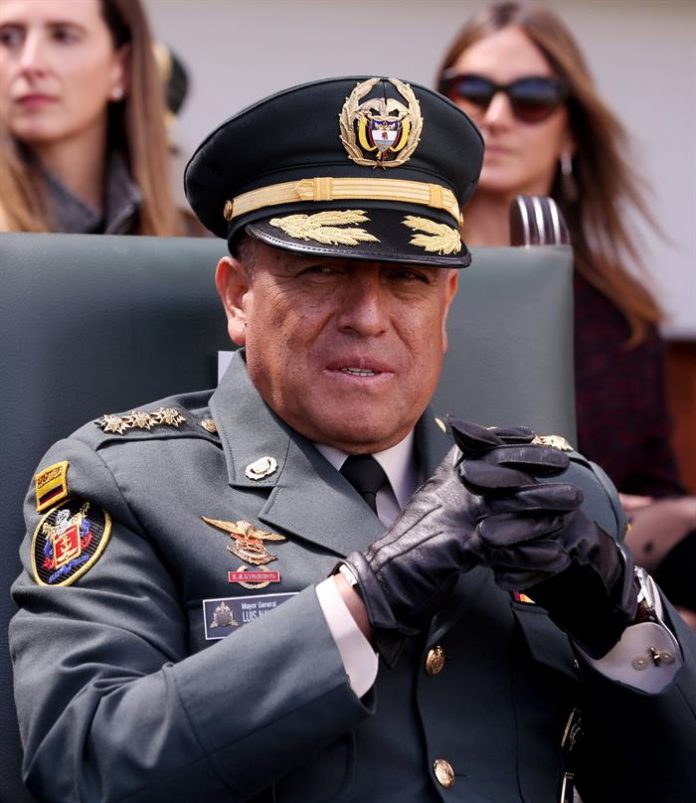 The leader of the Southern Command (SouthCom) of the Armed Forces, Craig Faller, and the commander of the Colombian Military Forces, Maj. Gen. Luis Navarro Jiménez, will meet on Wednesday to analyze the bilateral "cooperation" on defense matters. today the Pentagon.
Both military leaders will hold a "private" meeting in Florida at the headquarters of SouthCom, which coordinates the work of the troops in Latin America, according to a statement from the Department of Defense.
"Jimenez and Faller, along with other SouthCom leaders, will also participate in a round table that will focus on the mission of the Southern Command and its cooperation with Colombia and other partners in the region," the note added.
Military cooperation between the two nations goes back decades and in recent years has focused on operations of humanitarian aid and fight against threats of organizations.
"Today, both countries collaborate in helping other nations improve their infrastructures and face security challenges," the statement said.
The meeting will take place in the context of the crisis suffered by Venezuela.
Both the president, Donald Trump, and his Colombian counterpart, Ivan Duque, who met last week in Washington, have been two of the most vocal leaders when it comes to demanding Venezuelan President Nicolás Maduro to leave power.
On January 23, the head of the Venezuelan Parliament Juan Guaidó proclaimed himself interim president of the country invoking articles of the Constitution; and has been recognized by the country and Colombia among other countries.
On Saturday, a shipment of US aid arrived. for Venezuela to the Colombian city of Cúcuta, bordering the Venezuelan territory, aboard three air force planes. (EFEUSA) .-