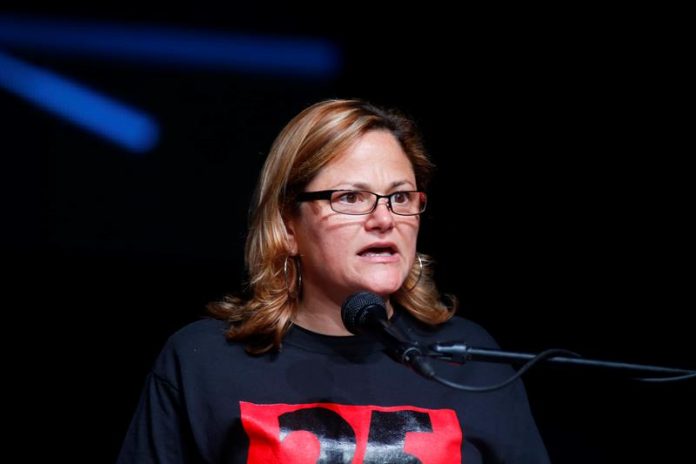 New Yorkers will go to the polls on February 26 to elect their "ombudsman", the second most important position in the city and replacing the mayor in case of absence or disability, which is chosen by three Latinos for the first time, a Puerto Rican leader and two Dominicans.
In any case, the candidate with the highest number of support from politicians and unions is Councilman Jumaane Williams, who in the last elections aspired to lieutenant governor of New York.
The former president of the City Council of the Big Apple and first Latino in that position, Melissa Mark Viverito, and council members Ydanis Rodriguez and Rafael Espinal-all Democrats-aspire to make history as the first Hispanic to become a citizen's advocate, in a poll non-partisan because it is a special election.
Complying with the electoral law, each candidate in special elections must create a kind of party only for those elections, which are held for the first time exclusively, without coinciding with other elections, because the former village defender left office to to be elected in November for the State Attorney's Office.
There is also the circumstance that there is a proposal from a democrat councilor that calls for the elimination of the institution of the ombudsman because of its cost (3 million dollars a year), something that is opposed by Mayor Bill de Blasio, who occupied that charge before arriving at City Hall.
New Yorkers will have to choose between 17 candidates – female leaders, council members, lawyers, a journalist and activists, including just two Republicans – seeking to replace Letitia James, who was elected last November as state attorney general, and fulfill what remained of her. of its term, until the end of this year.
It is the first time, since this office was created in 1993, that there is a special vote to fill the vacancy outside the election to elect the mayor and other municipal posts, which will be next November.
The problems faced by the New York subway, which seem to have no solution due to continuous breakdowns, forgotten public housing projects, affordable housing, reproductive rights or driver's licenses for undocumented immigrants are issues on the agenda of Latino candidates.
The Puerto Rican Mark Viverito, who aspires under the party "Fix The MTA" (repair the MTA), is the most veteran candidate in the political field and the first to comply with the signatures of voters required by law to support his candidacy. that assured him the first place in the electoral ballot.
Activist and union organizer, she came to the Council in 2006, of which she was president from 2014 to 2017 and had no qualms about fighting for proposals that Mayor Bill de Blasio did not agree with at the beginning, such as closing the Rikers prison , one of the most dangerous in the country.
"Our strength lies in our voices, no matter how hard our governors try to silence us, we must keep raising our voices and demanding that our city be more just and equitable," he said when presenting his candidacy.
Councilman Ydanis Rodríguez, a position he has held since 2009, was born in the Dominican Republic, emigrated to New York at age 18 and aspires to the position under "Unite Immigrants."
For Rodriguez, who worked as a taxi driver while preparing to become a teacher, education and services to the immigrant community are high on his agenda as an ombudsman, which ensures that agencies fulfill their responsibility to New Yorkers, investigates complaints and can present or be a co-author of bills.
Son of Dominican immigrants, New York City Councilman Rafael Espinal is another Latino on the February 26 ballot under "Livable City," and he says he will fight to make New York a better city for everyone.
"It is increasingly difficult to live in our city and for many of us it is simply impossible," and that includes a transportation system that barely fulfills its functions, a collapsing public housing and unaffordable apartments, the candidate said. includes among its priorities creating a greener New York. (EFEUSA) .-