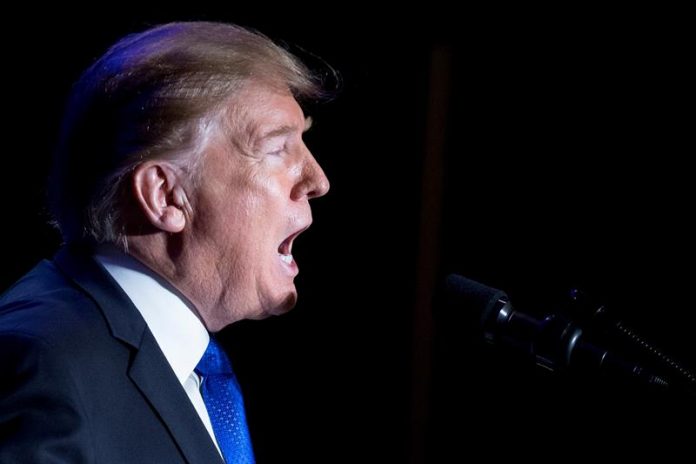 The president, Donald Trump, maintains "a good general health" according to the detailed medical report that the White House has made public today and as a novelty increases the dose of a drug to reduce cholesterol, present at high levels according to their analysis .
This document contains the second part of the results published on February 8, when Trump underwent a four-hour review supervised by White House physician Sean Conley and eleven other specialists.
The only change, clarifies Conley, is the increase in the dose of Rosuvastatin up to 40 milligrams daily, a drug designed to reduce LDL cholesterol levels, popularly known as "bad cholesterol" because it builds up in the arteries and obstructs them.
And the analysis revealed that Trump has a level of 122 milligrams per deciliter (mg / dL) of LDL cholesterol, while that considered healthy for adult men should not exceed 100 mg / dL.
However, your total cholesterol level, including the other HDL type -considered the "good" -, is 196 mg / dL, which fits the minimum in healthy parameters that place the risk limit at 200 mg / dL.
"I am happy to announce that the president of the United States is in very good health, and to anticipate that he will continue to do so for the rest of his presidency, and beyond," Conley said in a statement.
Conley explained that the president, 72, did not undergo any procedure that required sedation or anesthesia.
Last year's review indicated that Trump enjoyed "excellent" health even though he was overweight and bordering on the obese category, with a body mass index of 29.9, since he weighed 108.4 kilograms and measured 1.92 meters.
The then presidential doctor, Ronny Jackson, who also supervised the health of former President Barack Obama since 2013 (2009-2017), said he would develop a diet and exercise plan for Trump to lose weight. (EFEUSA) .-