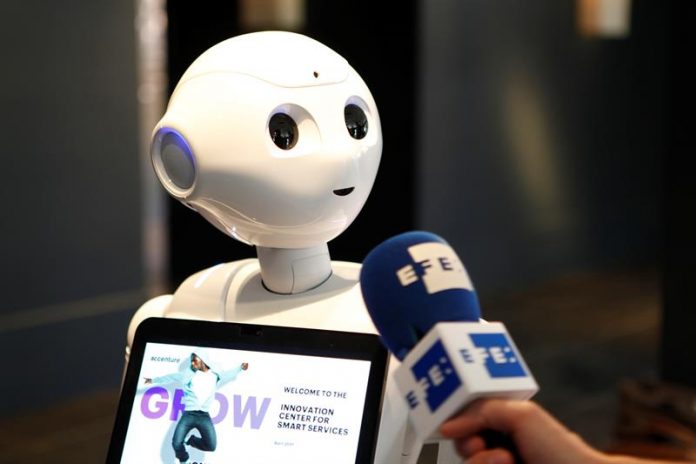 The president, Donald Trump, today signed a decree destined to promote the development of artificial intelligence technologies in the Government to compete well with countries like China, but he did not announce any investment that could boost that strategy.
The plan, called the Initiative for American Artificial Intelligence, instructs Trump's government agencies to prioritize research into this type of technology, which many experts believe could be crucial for the development of the economy and even wars in the United States. future.
"The United States should spur technological advances in artificial intelligence throughout the federal government, industry and academic institutions to promote scientific discoveries, economic competitiveness and national security," says the executive order signed by Trump.
The decree recognizes the importance of developing a plan that updates the country against the advances of "strategic competitors and foreign adversaries", which it did not identify, although local media pointed to China.
In 2017, Beijing presented a plan to become the world leader in artificial intelligence, with the aim of creating an industry valued at 150,000 million dollars by 2030.
For its part, the European Commission and the Member States, in addition to Switzerland and Norway, committed in December to reach a total of 20,000 million euros of financing in the field of artificial intelligence until 2020.
On the other hand, the country has not yet identified a similar investment figure, something that some experts consider worrying and that the White House has minimized, underlining that it is the Congress that must decide how much funds are dedicated to the issue.
According to the New York Times, the Pentagon has allocated 75 million dollars this year to create a new office to develop artificial intelligence technologies, but many of the experts in that field prefer to work in private companies such as Google and Amazon, and not in the Government.
The Trump initiative is expected to take a clearer form in the coming months, once its agencies develop specific plans to implement the decree. (EFEUSA) .-