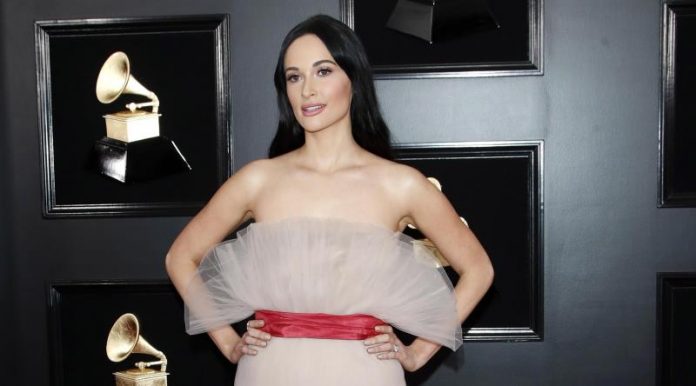 Country singer Kacey Musgraves reigned in the 61st Grammy with four awards, including best album of the year ("Golden Hour" ), at a historic gala for Childish Gambino, winner of four other awards, and for Latin Cardi B, the first woman to win the best rap album.
Musgraves, a 30-year-old Texan, surprised both locals and strangers with his victory in the premier category of the evening, although by then he had already won triumphs in the fields of best country album, best country song ("Space Cowboy") and best individual country performance ("Butterflies").
"It's incredible," Musgraves confessed on the Staples Center stage. "I'm surrounded by giant albums … It's crazy to have won, but I'm very grateful, this does not make me better than the others," said the artist.
Gambino, the pseudonym by which Donald Glover is known, was the other great name of the day with his victories in the categories of best recording of the year, best song of the year, best rap performance and best video, all by the Imposing and implacable "This is America".
The musician made history by getting, for the first time, a rap song to rise with the victory in the field of best song of the year.
However, the artist neither acted nor attended the gala.
Lady Gaga shined with her own light thanks to her three gramophones in the categories of best individual pop performance ("Joanne"), best pop performance of a duo or group and best song written for a visual medium, both by "Shallow".
"I am very proud to be part of a film that deals with mental health problems, many artists suffer from them, if you see someone, do not look away, if you are the one who suffers, even if it is hard, try to find courage and say it, "said Gaga, who also aspires to the Oscar as best actress for" A Star is Born. "
An unforgettable night also turned out to be for Cardi B, who shined with his performance and in his acceptance speech of the trophy for the best rap album, for "Invasion of Privacy".
"I'm very nervous," he confessed. "Maybe I should start smoking marijuana," he added with a laugh.
The ceremony saw the performances of Shawn Mendes and Miley Cyrus ("In My Blood"), Kacey Musgraves ("Rainbow"), a spectacular number by Janelle Monáe ("Make Me Feel"), Red Hot Chili Peppers and Post Malone ("Stay", "Rockstar" and "Dark Necessities"), HER ("Hard Place"), a playful Cardi B ("Money"), Alicia Keys (versioning with two pianos some of her favorite songs), Dan + Shay ("Tequila") and Diana Ross ("The Best Years Of My Life ").
Then it was the turn of Lady Gaga ("Shallow"), Travis Scott ("Stop Trying to Be God"), Jennifer Lopez paying homage to Motown with Smokey Robinson ("My Girl") and Ne-Yo ("Another Star" ), Brandi Carlile ("The Joke"), Chloe X Halle ("Where is the Love") and Dua Lipa with St. Vincent ("Masseduction", "RESPECT" and "One Kiss").
In addition, there was a great tribute to Dolly Parton, who shared the stage with Katy Perry and Kacey Musgraves ("Here You Come Again"), Miley Cyrus ("Jolene"), Marren Morris ("After the Gold Rush") and Little Big Town ("Red Shoes"), before gathering all of them to sing "9 to 5".
And the gala, which lasted three hours and 40 minutes, closed with a tribute to the late Aretha Franklin by Andra Day, Fantasia and Yolanda Adams.
Other highlights included the award for best rap song ("God's Plan" by Drake), the award for best album R & B (HER, "HER") and best new artist (Dua Lipa), although few achieved the connection with the audience that aroused by the initial number starred by Cuban Camila Cabello.
Cabello, in a performance that seemed drawn from the Latin Grammys, sang "Havana" accompanied by Young Thug, Ricky Martin, Arturo Sandoval and J Balvin, who could be seen with a newspaper that read: "Build bridges, not walls" .
Only such a magnetic presence as that of former US First Lady Michelle Obama eclipsed that lavish start.
Obama, accompanied by Jennifer Lopez, Lady Gaga, Jada Pinkett Smith and Alicia Keys, host of the gala, said that music helps people to share "their dignity, their sorrows, their hopes and their joys."
"It allows us to listen to each other." The music shows that all that matters: each story in each voice, each note in each song, "he concluded.(EFE.USA)