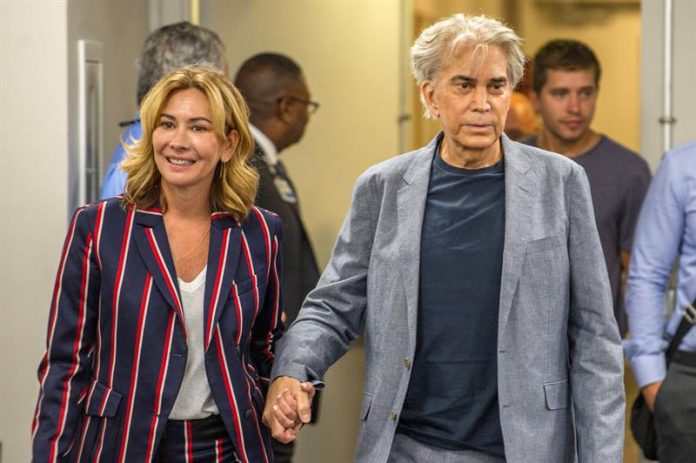 Venezuelan singer José Luis Rodríguez "El Puma" said today that his body responds "favorably" to the double lung transplant that was submitted in 2017 and that is recovered to 80%, but he expects to be 100% for his next world tour .
"El Puma", which will be presented for the first time in concert, following the operation, on May 11 in Miami Beach (USA), the starting point of a new world tour, said in a statement that this tour means much for him, as he is, he compared, "as having passed from death to life, from darkness to light".
The musician will perform that day at The Fillmore, a week later at the Revention Music Center in Houston (Texas) and on the 24th that same month at The Wiltern Theater in Los Angeles.
These dates are the first of his "Grateful Tour", which will take him to several cities in the United States, the rest of America and Europe, said his publicist in a statement in which the singer says he has a routine "very strict meals , exercises and care ".
"Today, happily, I can say that I am 80% of my condition and doctors say that in a very short time I will be 100% for my public," said the Venezuelan.
The artist underwent a double lung transplant in December 2017 at the Jackson Memorial Hospital in Miami, one of the leading centers of this procedure in the United States, although he still has months of therapy and a lifelong medication regimen.
"El Puma", which became known internationally thanks to its telenovelas in the 70s and its theme "Pavo real" and is based in Miami since the 1990s, revealed in 2014 that suffered from idiopathic pulmonary fibrosis since 2000 , incurable disease that is characterized by causing a progressive decrease in lung function. (EFEUSA) .-