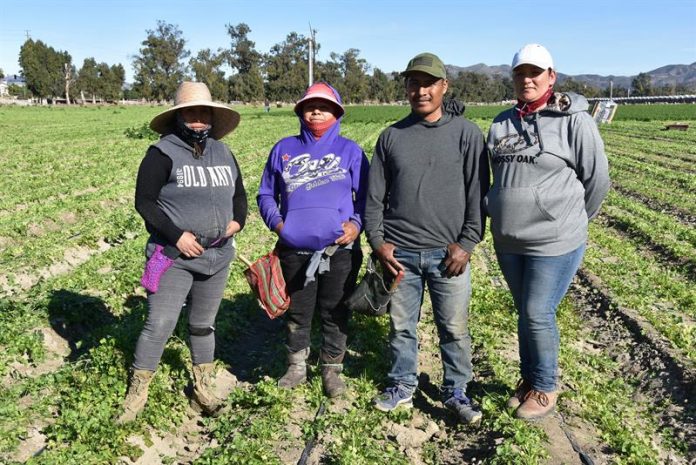 The city of Los Angeles officially declared itself today as a "sanctuary city" for undocumented immigrants with a resolution approved by the Council that will prevent local authorities from collaborating with the federal authorities in migratory tasks.
The ordinance presented by Councilman Gilbert Cedillo and endorsed by Council Speaker Herb Wesson, received unanimous approval with twelve votes in favor.
With this declaration, Los Angeles is committed to "protect the human rights" of all residents of the city and joined other California cities such as San Francisco or Santa Ana.
"We declare for all those who are in this city on this day and at this time that Los Angeles is a Sanctuary City," Cedillo said today when presenting his motion for his proposal before the Council.
The Hispanic councilor assured that in this way the residents "will be judged by their contributions to the city or their commitment to their family" and not because of where they come from or the color of their skin.
Neither the administrative officer nor the legislative analyst of Los Angeles has conducted any study on the fiscal impact of this resolution, which will also allocate ten million dollars for legal aid to immigrants.
Today's approval formalizes practices already established in the city where, among others, the Los Angeles Police Department (LAPD) does not exercise immigration control functions and restricts its assistance to federal immigration authorities.
The Los Angeles County Sheriff's Department, which patrols some areas of the east and south of the city, has maintained a broader policy of working jointly with federal immigration authorities, rather than its new chief, who took office this year. year, Alex Villanueva, has promised to restrict.
Likewise, in previous decisions in accordance with sanctuary policies, the Council established a legal defense fund the year before to help people who are illegally in the country.
In other legislative actions, street vendors were robbed of the crime to protect the undocumented from deportation and more recently legalized the street sale.
In 2017, the city of Los Angeles had a population estimated at close to four million inhabitants, of which 48.7% were Hispanic residents, according to the population census.
In the county of Los Angeles, more than one million undocumented immigrants reside and 82% come from Mexico and Central America, according to data from the Migration Policy Institute (EFEUSA).