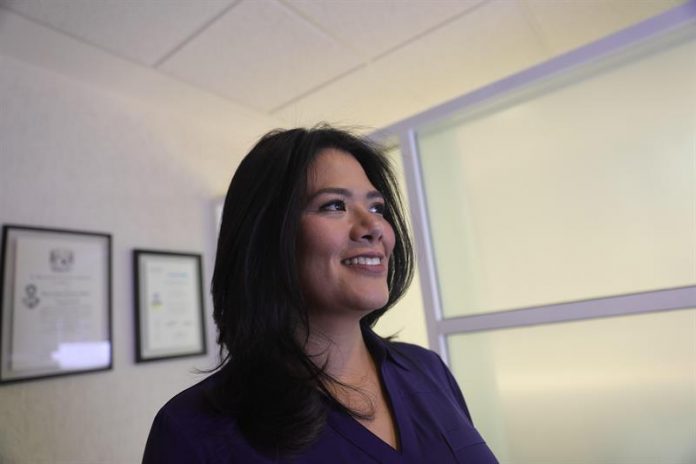 When a woman is diagnosed with stage 1 breast cancer, no one tells her that one of the most important things she will have to acquire will be a high emotional strength that will help her support family and friends.
"Socially coping with cancer, from the diagnosis, during and after the disease is very exhausting and nobody teaches you how to deal with it," communist Yunuen Mellado told Efe in an interview.
In the framework of World Cancer Day celebrated this February 4, Mellado, diagnosed at age 37, says that people living with this disease are generally not prepared to give this type of news to their family, friends or their Employers
"Everyone tells you that nothing will happen to you, their words say that, but in their faces you do not really see that security and then you have to start comforting them," he admits.
Mellado says that is "exhausting" and "painful", especially because there are patients who tend to victimize "but the important thing is to seek professional help to deal with all this."
The woman admits that cancer also led her to experience some discrimination at work.
He explains that after the diagnosis, his bosses and colleagues gave him all the support, however, since he needed only a double mastectomy and no chemo or radiotherapy, he did not fulfill the stereotype that patients have with this disease.
"I did not come back bald or skinny or emaciated, it was me again, only without breast, but when they saw me that way, they did not believe that I had been through this disease," she admits.
Ensures that after 15 years in a company as an executive were relegated from important meetings and began to feel that it was not taken into account for decisions and the treatment was very different.
"That's when I decided to leave the company and dedicate myself and live," he explains.
He says that although the process of double mastectomy was painful, the key to ensuring that the cancer did not have more havoc in it, undoubtedly, was the timely diagnosis.
"I knew I was likely to develop cancer because my dad died of colon cancer and an aunt of ovarian cancer, which is related to breast cancer," he says.
Due to this, Mellado made annual check-ups, however, it was not until he arrived with a specialist oncologist that he detected microcalcifications grouped in one of his breasts.
After a genetic test, the woman learned that she and her two sisters also had the mutation of a gene that makes them prone to developing breast cancer.
"That's why I decided to undergo double mastectomy and although it was painful, I took it as a lesson in life, I thanked my moms for everything they had given me, but in the end I said goodbye to them," she says.
She recognizes that cancer taught her that she had to modify certain things in her life, such as focusing on her family "that she had put aside for work."
Despite having defeated cancer, Yunuen does not consider herself a warrior because she believes that people who suffer from this disease should not feel that they are fighting against it, "but learn what the disease comes to teach you," she says.
"If you do not learn what the disease wants to tell you, the battle is lost," he says.
Finally, remember that cancer is a disease that can be given to anyone at any stage of their life "that does not feel".
However, he admits that although it is very scary to have screening tests, it is always best to have a diagnosis and timely treatment.
"It can be cured if it is detected in the early stages, so you have to face those fears, go with a doctor that gives you confidence, that makes you feel safe, understand that cancer today is no longer synonymous with death," he concludes. EFEUSA)