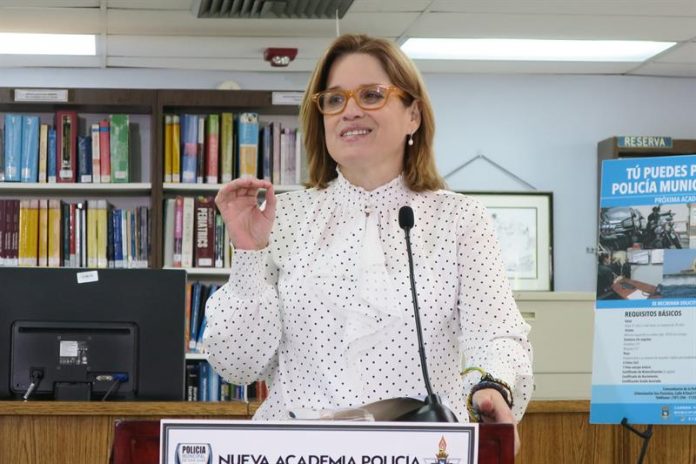 The mayor of San Juan, Carmen Yulín Cruz, today announced the implementation of a series of grants to assist federal employees affected by the partial closure of the federal government.
The aid will begin to be offered this Sunday and Monday of January at the Sports Complex of San Juan where a Support Center for the distribution of food, water and personal hygiene items will be established.
This assistance will be provided to federal employees who live and / or work in San Juan, said today in a statement.
"After the federal government closed for the past 35 days, federal employees begin to have problems meeting the essential needs of their families, so this Sunday and Monday, from 11:00 am to 4:00 pm, A Service Center will be established for the distribution of food, "he said.
Carmen Yulín said that federal employees who present their employee card will have direct access to our Municipal Health System, which consists of a Municipal Hospital and 8 Diagnosis and Treatment Centers, without having to pay a deductible.
He added that the hospital has an emergency room for adults, a gynecology and obstetrics and a pediatric.
The mayor indicated that in addition, those employees who are residents of San Juan "may be evaluated, case by case, to receive financial aid for water service payments, electricity, rent and medical expenses for our citizens."
He added that "we are coordinating so that, starting on Monday, January 28, give support to some federal agencies supplying lunch for their employees and for garbage collection in some units that receive tourists."
"The American people overflowed in aid for Puerto Ricans during the emergency of Irma and María, now it's our turn to be in solidarity with this tragedy, not from nature but from an insensitive government: 800,000 federal employees in Puerto Rico. The United States and around the world, have been deprived of the support of their families for the construction of a wall that has no reason to be. "(EFEUSA) .-