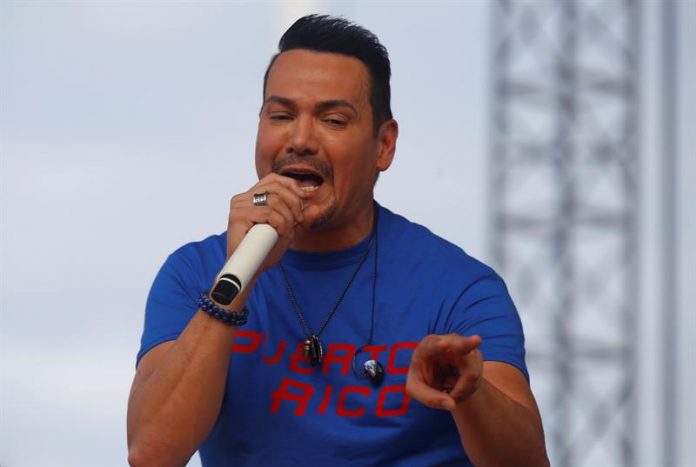 The Puerto Rican salsa dancers Víctor Manuelle and Sammy Marrero, as well as the Victoria Sanabria troubadour, the director Pedro Rivera Toledo, Odilio González and the Cuban Blanca Rosa Gil will be exalted to the Puerto Rico Music Hall of Fame on March 23, reported today the organizers.
As detailed in a press release, the president of the institution, José Nieves, the ninth exaltation, which will be held at the Braulio Castillo Theater in Bayamón, a municipality adjacent to San Juan, will also award several prizes and medals to other artists.
Among the awards, the Rafael Quiñones Vidal Award stands out, which will be awarded to recently deceased Puerto Rican businessman Rafael Viera, "for his contribution to the music industry," Nieves said in the statement.
Also, at the evening the San Gregorio Prize will be awarded to singers Juan Manuel Lebrón and Iris Martínez.
Also, the Santa Cecilia medal will be awarded to the salsa singer Angelo Vidot and the musician Louis Vidot, while the Bohemia Prize will be given to the singer Elba Robles.
Nieves, in turn, said that since the incorporation of the Hall of Fame of Music in 2007, has worked on the establishment of the headquarters and museum of the musical entity.
The museum, on the other hand, will serve as an educational / touristic element for the public that visits it, explained Nieves.
It will also house the entire collection of articles and the musical legacy of those who deserve a place of prestige where they are accessible to students and fans of music in general.
The museum will also have a music school for students of limited resources.
"The Hall of Fame of Music represents a historical legacy for future generations that highlights the musical trajectory of our people which must be perpetuated for history," said Nieves.
The Music Hall of Fame is a non-profit organization composed of a group of music admirers, who are anxious to give permanence to the contribution of musicians, composers and those who in one way or another have promoted the musical chore. (EFEUSA) .-