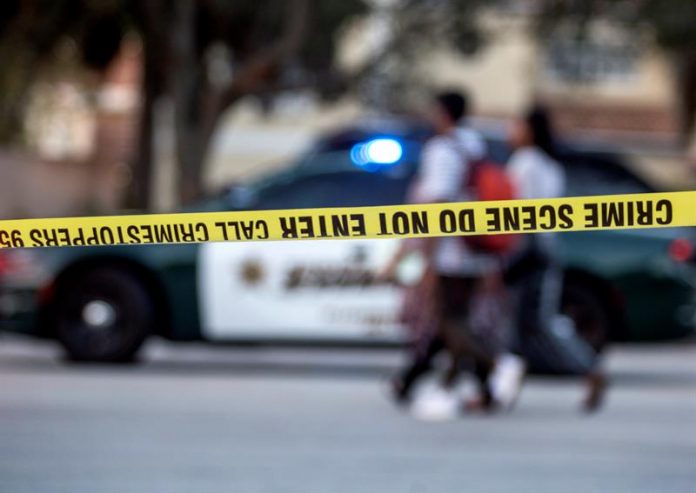 At least five people were killed today during a gun battle in Sebring, central Florida, after a man barricaded himself there, local police said at a news conference.
The officers said a young man, Zephen Xaver, 21, called the 911 emergency line and told them he had fired inside the premises.
After receiving the call, uniformed personnel went to the bank's branch and established a security perimeter.
"After negotiations to try to get the kidnapper out of the bank were unsuccessful, a SWAT team (special forces) entered the bank and continued negotiations, the suspect finally surrendered," police said in a statement.
The governor of Florida, Ron DeSantis, lamented the "tragic shooting in Sebring" and offered his help to the local authorities.
He added in his Twiter account that he and his wife Casey "pray for the victims and their families."
The incident occurred after a local half day at a branch of SunTrust Bank of Sebring.
The police have not detailed the identities of the victims or if they were clients or workers of the bank. Nor has it specified if it was initially a robbery.
Florida Senator Marco Rubio made a call to pray for the families of the victims.
"We are grateful that our law enforcement officials put an end to this incident before more people lost their lives," Rubio said.
Florida has been the scene in the last three years of the massive shootings of the Pulse club in Orlando and the high school in the city of Parkland, where 49 and 17 people died, respectively.
In the case of Pulse, the aggressor, the American of Afghan origin, Omar Mateen, died at the hands of the authorities.