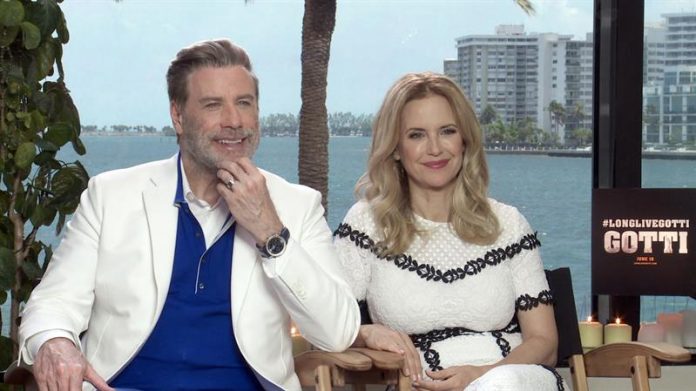 The film "Gotti" today ran the nominations for the 39th edition of the Razzie Awards, which "celebrate" the worst of the year in Hollywood and that, on this occasion, have even agreed to the US President, Donald Trump, with a candidacy for the worst actor.
"Gotti" took the cake with six nominations: worst movie, worst actor (John Travolta), worst supporting actress (Kelly Preston, wife of Travolta in real life), worst duo (Travolta and Preston), worst director (Kevin Connolly) and worst script (Leo Rossi and Lem Dobbs).
The same number of candidates won the comedy "Holmes & Watson," the conservative documentary "Death of a Nation" and the comedy "Happytime Murders," today announced the Golden Raspberry Foundation, which awards the prizes.
The trophy to the worst movie of the year will compete "Gotti", "The Happytime Murders", "Holmes & Watson", "Robin Hood" and "Winchester".
Trump, nominated for his appearances in "Death of a Nation" and Michael Moore's documentary "Fahrenheit 11/9", will fight in the worst actor category against Johnny Depp ("Sherlock Gnomes"), Travolta ("Gotti), Will Ferrell ("Holmes & Watson") and Bruce Willis ("Death Wish").
The US president, who already won one of these statuettes for "Ghosts Can not Do It", in 1991, also received in the current edition with a nomination for the worst duo (with his wife, Melania Trump) and the first Lady took one for her part as worst supporting actress ("Fahrenheit 11/9").
The winners will be unveiled on February 23, one day before the Oscars.