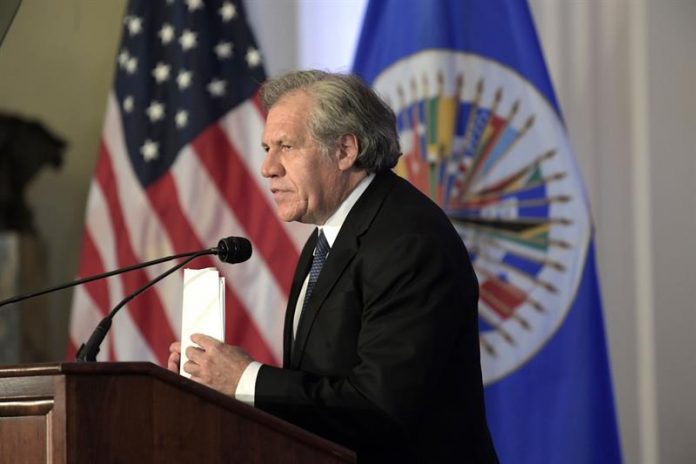 The Secretary General of the Organization of American States (OAS), Luis Almagro, today supported that the National Assembly of Venezuela (AN, Parliament), with an opposition majority, has considered the head of State, Nicolás Maduro, as "usurper" of the Presidency.
"We support the agreement of the National Assembly declaring the usurpation of Nicolás Maduro and the need to apply article 233 of the Constitution on interim presidency and call for elections," said on Twitter Almagro, who finished his message with the label "#OEAconVzla", is say, the OAS with Venezuela.
The Venezuelan National Assembly agreed today to "formally declare the usurpation of the Presidency" by Maduro and, therefore, "assume as legally ineffective the de facto situation" of the Chavez leader, as well as repudiate as "null all alleged acts emanating of the Executive Power ".
In this way, the deputies promised to take measures so that, once the "usurpation" has ceased, "free and transparent" elections are called.
The Venezuelan Supreme Court declared the House in contempt weeks after the opposition won the majority of the seats at the beginning of 2016 and since then Maduro has not been accountable to the deputies, while the rest of the public powers, close to the Executive, do not take into account the decisions of the Legislative.
Maduro, who has been in power since 2013, returned to take office on January 10 for a period of six years after being re-elected president on May 20 in elections not recognized by most of the community. international.
The OAS and the European Union (EU) do not recognize the legitimacy of the second term of the Chavez leader. (EFEUSA) .-