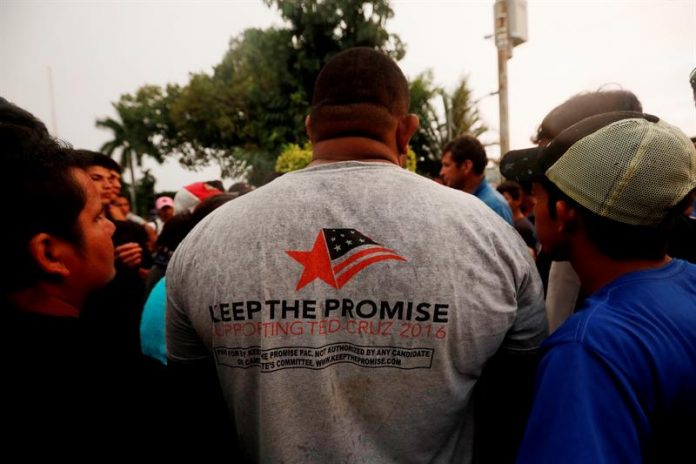 At least 150 Honduran immigrants from the thousands of the caravan that left the past day 13 of San Pedro Sula, north of Honduras, with the idea of ​​reaching the US, returned today "voluntarily" from Mexico, a source said. official.
Among the returnees, on a plane of the Federal Police of Mexico, there are mothers with children and adolescents, the Honduran Presidency said in a statement.
Another 113 arrived on Wednesday and 264 on Thursday, according to official information.
Among those who have arrived by land and air from Mexico, and those who have traveled by bus from Guatemala, are around 5,000, according to the records of the Honduran authorities.
The returnees upon arrival receive assistance in matters of health, food and transport to return to their places of origin, as part of an inter-institutional team created by the Government presided over by Juan Orlando Hernández, the information underlines.
Officially, there is no exact record of how many Hondurans have left the country since last day 13, when from San Pedro Sula, northern Honduras, about 3,000 did, according to the United Nations, but that number would have already exceeded 7,000.
The local press reported today that a group of about 60 immigrants, from the department of Olancho, left en route to the United States with the intention of reaching the caravan on October 13.
The immigrants claim that they leave their country because they have no work and insecurity.
Many of the caravan that left on the 13th began arriving in Mexico on the 19th, while another group, about 1,500, did it between Thursday and Friday of this week, according to reports from Guatemala.
Of those who are already in Mexico, today they rejected a plan announced on Friday by the president of that country, Enrique Peña Nieto, to regularize their situation, stating that it does not address the causes of the exodus and limits their freedom of movement to the states of Chiapas and Oaxaca.
In a statement released by civil organizations, the immigrants indicated that, in an assembly held in the Central Park of the town of Arriaga, state of Chiapas, it was agreed the answer to Peña Nieto's plan, called "You are in Your House".
The immigrants insist that they want to reach the United States, despite repeated warnings from the president of that country, Donald Trump, that they will not be allowed to enter.