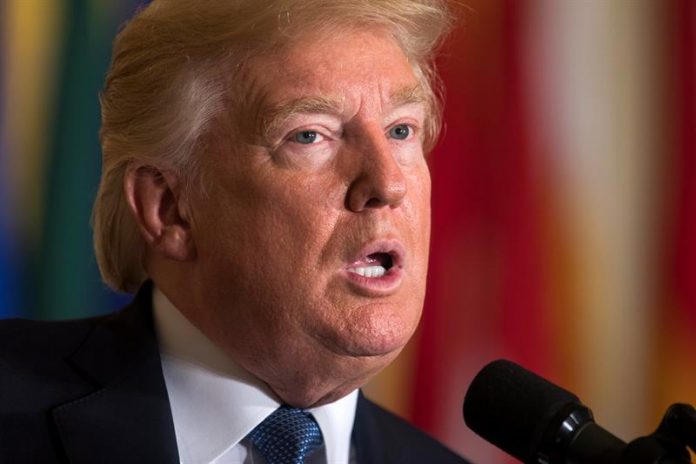 The president, Donald Trump, will celebrate this Monday a reception at the presidential residence on the occasion of Hispanic Heritage Month, as he did last year, according to the White House today.
The event will take place in the East Room of the White House, where last year more than 200 Hispanic community, business and religious leaders attended.
In addition to the reception, Trump today proclaimed Hispanic Heritage Month, which will begin on September 15, an occasion that he used to allude to his enemies on the continent by affirming the "commitment" of the United States. to "face threats to freedom in places like Cuba, Venezuela and Nicaragua".
"We will continue to work with the countries of Latin America and the Caribbean to strengthen our commercial relations and guarantee a freer and safer hemisphere," the president said in the proclamation.
The celebration of Hispanic Heritage Month, which began in 1968 as Hispanic Heritage Week during the Presidency of Lyndon Johnson and later was extended in 1988 to a whole month by the then president Ronald Reagan, has the objective of highlighting the culture, achievements and challenges of this community in the United States.
September 15, date that marks the beginning of the celebrations, is the day in which Costa Rica, El Salvador, Guatemala, Honduras and Nicaragua commemorate their independence from Spain.