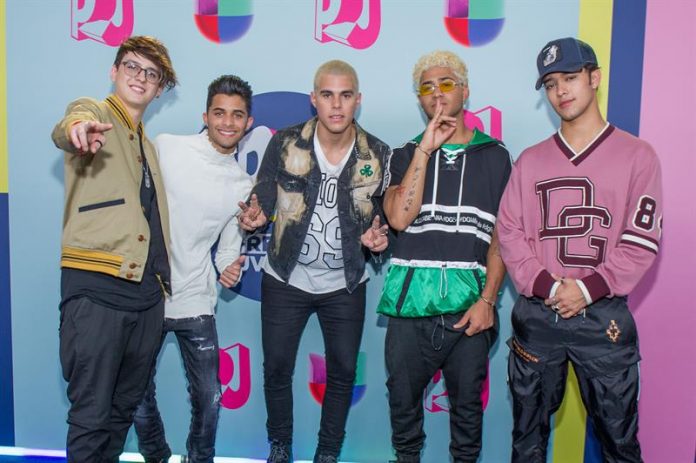 Short skirts and informal attire in general, although with daring and novel touches, dominated today the blue carpet of the fifteenth installment of the Premios Juventud, held at the Wasco Center Coliseum of the University of Miami (UM), in Florida (USA). UU.).
The carpet was opened by the hosts of the awards ceremony, Manolo González Vergara, son of Sofía Vergara, and Marielena Dávila, daughter of Venezuelan presenter Chiquinquirá Delgado, as well as singer Guillermo Dávila.
Both marked the tone of the afternoon with a short white dress and applications in the sleeves (Dávila), and a suit of pants and jacket with a colorful shirt (González Vergara).
Also in white were the urban singers Sofia Reyes, with a tiny "top" and pants, and the urban star Natty Natasha, who arrived very casual with a jean and a red "top", which left her abdomen exposed, accompanied by a white jacket
The novelty of his look was his hairdo of long hair and braids in the style "dreadlock".
The Mexican-American artist Becky G., interpreter of the hits "Mayores" and "Sin pajama", arrived with an intense orange jacket with a vertiginous neckline.
Presenter Daniela Di Giacomo and beauty queens Ariadna Gutiérrez (Miss Colombia 2016) and Clarissa Molina (Nuestra Belleza Latina 2015) were the only ones to wear formal dresses.
Of the men, the Colombian singer Maluma, who went straight from his limousine to the theater dressed in tight black trousers, a black shirt with a wide open collar and a military style jacket with so many applications of bright gold that reminded those of Michael Jackson.
The Mexican singer Carlos Rivera paraded with a suit of jacket and pink pants and a white T-shirt.
Among the men, the most daring and least "complicated" were the performers and composers of urban music.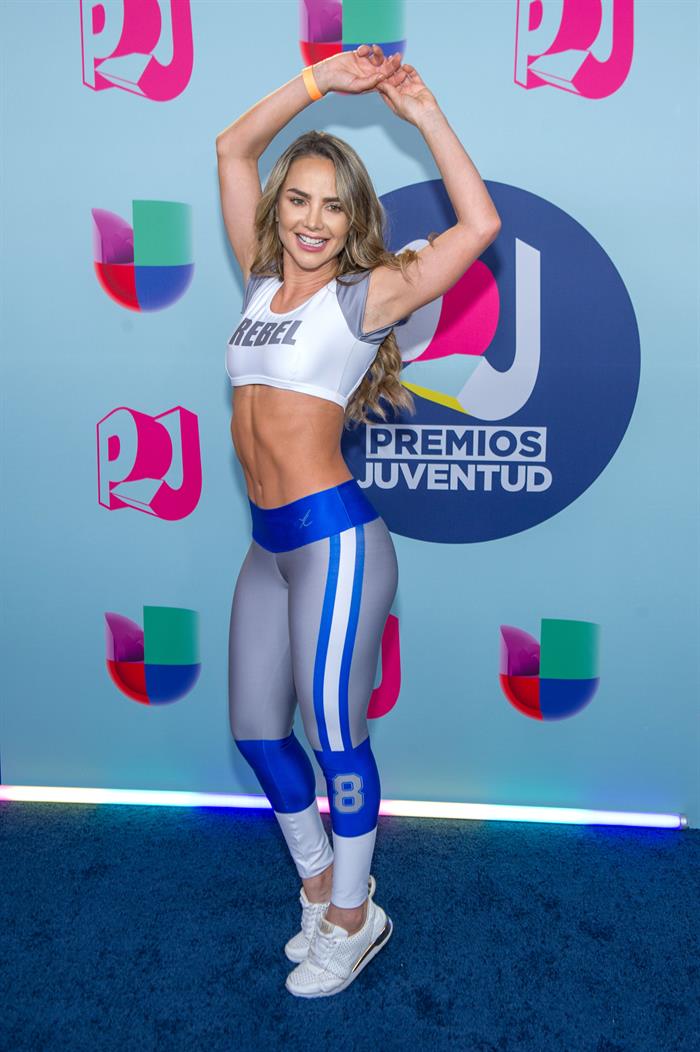 Urban artist J.Balvin and Venezuelans Mau and Ricky Montaner wore torn jeans and shirts and sweaters, while Cubans El Micha and Jacob Forever chose colorful shirts and "bomber" jackets.
The Puerto Rican Zion and Lenox and the Cubans from Gente de Zona coincided in informal black and white attire.
It was a different carpet from the previous ones, marked by the tone of social responsibility of this edition of Premios Juventud.
During the first part of the broadcast, the presenters invited the attendees to recycle their clothes or buy them in second-hand stores, and they celebrated that the stylist of the ceremony, the Colombian Irma Martínez, created the changing rooms of the dancers with recycled products.
The musical program of the Premios Juventud, promoted and broadcast live by the Univision television network, closes tonight with a different proposal in the auditorium of the Watsco Center. As the digital page of Univisión warns, "this time the dynamic changes: for the first time there is no voting, what will surprise us are the musical numbers and the collaborations never seen". EFE